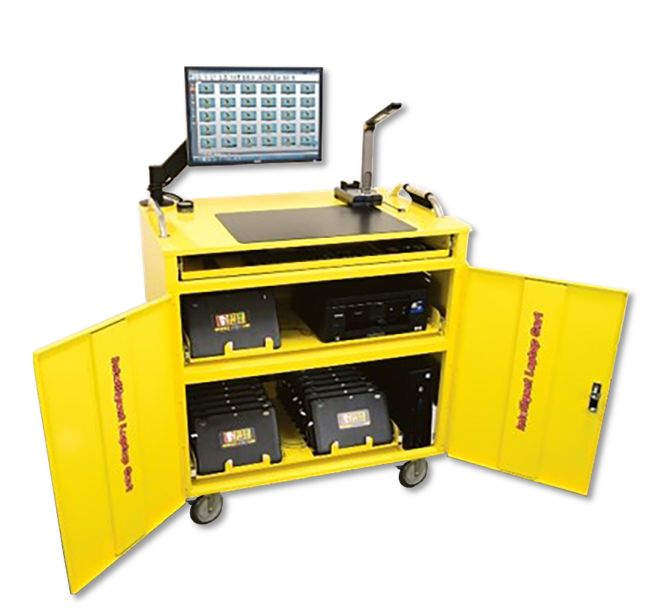 The Classroom Management System allows teachers to Monitor, Guide, and Control all STEM station usage with the ability to push content to individual students or the entire classroom. Teachers can also maintain complete visibility of every student's STEM station activity and, with one click of the mouse, blank all of the screens, or lock screens of specific students as well as control access to the internet. The teacher can also easily transfer files to individual STEM stations promoting simple collaboration.  All of this is accomplished without placing a burden on the schools' network bandwidth.
Includes a wireless hand-held presenter that allows teachers to control their teacher's command center remotely throughout the classroom, acting as a wireless mouse and annotation tool.
Includes a central PC workstation, a digital document camera with easy zoom and video capability, a printer/scanner/copier and a built-in Bose sound system. Each cart has a side- jack that plugs into interactive panels or whiteboards or any other projection device.
20-30 STEM station management cart that goes far beyond the basic charging station functionality of traditional laptop carts without the need for any additional fabrication.